Home
  >  Photo Video Gallery
Photo Video Gallery
Spectacular photos and videos of the wildest and pristine Sardinia
Photo and video gallery of the coast of Baunei and gulf od Orosei: spectacular photos and videos of the wildest and pristine Sardinia.
Spectacular images
The images of Nuovo Consorzio Marittimo Ogliastra of the coast of Baunei in Sardinia: unique and uncontaminated places.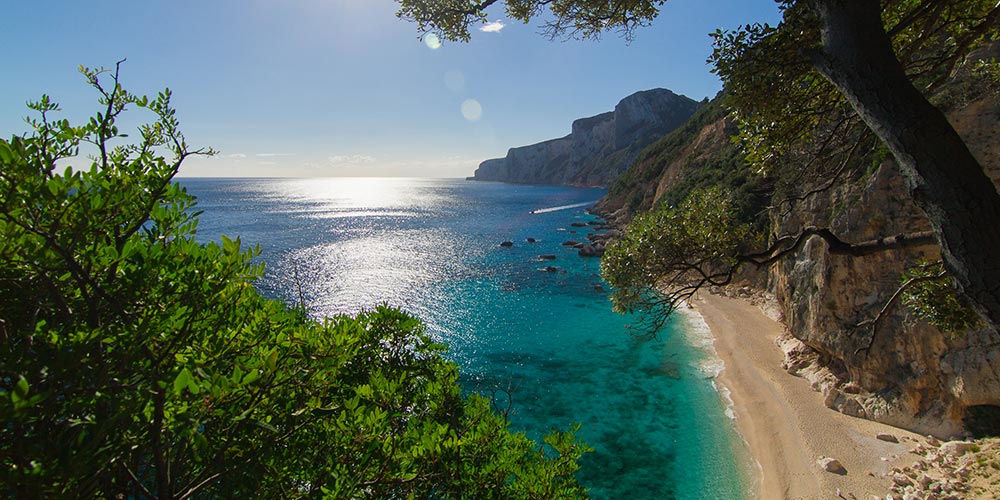 Spectacular shots
The videos of Nuovo Consorzio Marittimo Ogliastra of the coast of Baunei in Sardinia: unique and uncontaminated places.
The coast of Baunei, along the eastern side of Sardinia, offers many landscapes: from long beaches of fine white sand to rocky inlets, passing through small bays of white pebbles to inlets with red rocks. Starting from the north, the bays of the coast of Baunei follow this order: Cala Luna, Cala Sisine, Cala Biriola, Cala Mariolu, the Gabbiani beach and Cala Goloritzé, all reachable only by sea or foot. Further south, most various scenarios. The bay of Forrola and the incredible pebble inlet in Pedra Longa, the Agugliastra, a 128-meter high natural monument that seems to have given its name to this sub-region.
Then the central beach at Santa Maria Navarrese at the foot of the Spanish tower and the beach named first "Lido delle Rose" then "Girasole beach", which connects Tancau to Arbatax thanks to a strip of sand and an incredible thick pine forest. Then we arrive at the Rocce Rosse, Cala Moresca – a pebble inlet of the most varied colors -, the bay of Porto Frailis and the beach of San Gemiliano, divided by a promontory where another Spanish sighting tower rises. From there on begins the famous coast of Orrì, which has countless beaches that are very different from each other. One of them is known for its particular beauty, the beach called "il Golfetto". Further south, the sea does not spar other shows: take a trip to Cea.

Book online
With the fleet of Nuovo Consorzio Marittimo Ogliastra we will take you with our motor ships to explore 40 km of the wild coast of Baunei, leaving from the port of Arbatax or from the touristic port of Santa Maria Navarrese.

Get your ticket online and save 5% off!


You don't need to print it and you can skip the line!
Our Fleet
Our confortable and safe motor ships will carry you through the discovery of one of the most suggestive slice of heaven in the whole Mediterranean. Boats capacity from 120 to 300 seats.
Read all
How to buy on-line
It is possible to buy tickets from this site, either via computer or smartphone. Our system is a simple and safe way for you to purchase your ticket.
Book now
How does the trip work?
Leaving in the morning, return in the evening. During the day an alternation of visit at the beach and boating until the next one, as planned by the line you choose. You should get your ticket at least the day before!
Read all