Cala Goloritzé
The jewel of the coast of Baunei
Testimonial of the coast of Baunei and of the entire Gulf of Orosei, Cala Goloritzé is a place where time stands still: there is only the melody of the waves that break on the beach to mark the hours. The typical Mediterranean scrub reigns supreme on the cliff that surrounds the beach, not leaving to chance even the perfumes of the earthly paradise.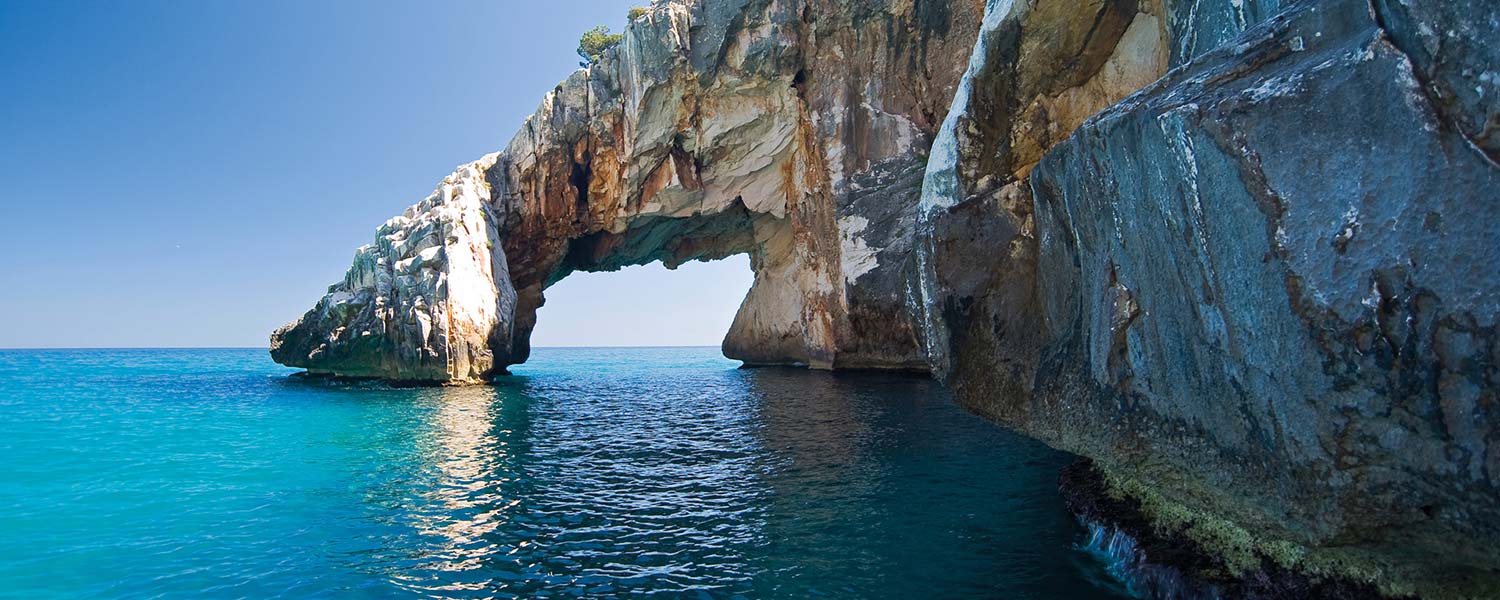 Cala Goloritzé is like a painting born out of a dream, or like a dream from which one would never want to wake up. This is the first thought that comes to mind in its view, the first time like all those after. The cliff, more than 10 miles after the port of Santa Maria Navarrese, gently recedes inside the coast, leaving room for endless white pebbles. Here is Cala Goloritzé, one of the stretches of the Gulf of Orosei where the sea and the mountains meet in perfect harmony. By the east side, a crystalline sea that fades from an intense blue to an incredible turquoise will leave you surely enchanted. By the south, a stone arch plunges into its crystalline waters and further enriches this scenic Baunei's inlet. Always towards south, but this time towards the promontory behind, Punta Caroddi rises. It is a 147 meters high, above sea level, spire, which stands out on Cala Goloritzè with its fascinating form of an eagle.
Besides being a dream place, Cala Goloritzé is also a very important place of interest in terms of flora and fauna. After becoming a natural monument since 1993, it has been protected from pollution and human presence since 1989. It is possible to reach it only by land, and navigation is prohibited in the surrounding water surface with any type of boat. Nature, once again, has nevertheless done its duty and protects it from man, making any landing by motor vehicles impossible. By land, there is only one way to get there: more than an hour's walk, with a drop of over 400 meters, through the path of Bacu Goloritzé. In ancient times, this gully was one of the few access routes through which the Saracens managed to penetrate the impervious and wild Supramonte Baunese (which was, precisely for this reason, excluded from the defensive system of towers built by the Spaniards to defend the island).
How to reach it
♦ Orange line: a visit to Cala Goloritzé is planned;

♦ Red line: a visit to Cala Goloritzé is planned;

♦ Green line: a visit to Cala Goloritzé is planned;

Photo Gallery
Some pictures of cala Goloritzé.
Book online
With the fleet of Nuovo Consorzio Marittimo Ogliastra we will take you with our motor ships to explore 40 km of the wild coast of Baunei, leaving from the port of Arbatax or from the touristic port of Santa Maria Navarrese.

Get your ticket online and save 5% off!


You don't need to print it and you can skip the line!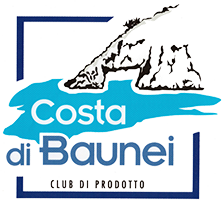 The environmental contribution
An environmental contribution of € 1.00 is asked by the Association "Costa di Baunei"; its destination is to improve quality of services the association intend to offer, such as assistance on the beaches, more and more safe moorings for tourists, the cleaning of sandy shores and their protection and conservation over time.
Travel with Nuovo Consorzio Marittimo Ogliastra
Why choose us to discover the incredible cost of Baunei
There are many ways to visit the coast of Baunei by sea. Here the reasons why choosing to travel with the Nuovo Consorzio Marittimo Ogliastra represents a guarantee for your day trip in the Gulf of Orosei.
♦ Comfort
Our motor ships, as well as safe, are comfortable. On board there are seats in the shade and in the sun, in semi-enclosed and outdoor areas. Also tables where you can consume a snack or your packed lunch. The boats are equipped with toilets. It's our habit to try to make you feel more comfortable while traveling around the Gulf.
♦ Serenity
It is our job to offer transport service to passengers. We comply with the standards required by current regulations, our motor ships are well equipped to carry passengers. Furthermore, we provide customer assistance from before purchasing the ticket until the end of the day spent with us (and even after). We are always on time with arrival and departure from the coves.
♦ Safety
We comply with the required safety standards and we only operates with approved motor ships for passenger transportation. Our crews are well trained and have experience in navigation. Our boats are large enough to guarantee more stability and safety than other types of boats, even in case of windy days.
♦ For everyone
Everyone can take a trip to the coves with us. We work with schools and kindergartens, with groups of seniors and high schools in occasion of sports initiatives and educational trips.
Our boats are suitable for families with small children, who are welcome on board along with their inseparable strollers. We are able to transport people with motor disability. There's the possibility, under request, to carry passengers in a wheelchair.
♦ Experience
We have been traveling along the coast of Baunei since the 1980s. We have behind a wide knowledge that allow us to get the best out of the Gulf every day and face every situation in the best way. We know the coast of Baunei and its history: we try to share with you as much as possible on our website and during navigation.
♦ Warranty
The Nuovo Consorzio Marittimo Ogliastra offers a stable service. Every summer, from May 1st to October 15th, our boats take you to the discovery of an incomparable Mediterranean stretch. For over 40 years!
Our Fleet
Our confortable and safe motor ships will carry you through the discovery of one of the most suggestive slice of heaven in the whole Mediterranean. Boats capacity from 120 to 300 seats.
Read all
How to buy on-line
It is possible to buy tickets from this site, either via computer or smartphone. Our system is a simple and safe way for you to purchase your ticket.
Book now
How does the trip work?
Leaving in the morning, return in the evening. During the day an alternation of visit at the beach and boating until the next one, as planned by the line you choose. You should get your ticket at least the day before!
Read all