Collaborate with us
Make an agreement with Nuovo Consorzio Marittimo Ogliastra
Nuovo Consorzio Marittimo Ogliastra offers the possibility of making an agreement with structure of tourism in order to offer a discount to its customers. In some cases, it is possible to set a commission for the sale of tickets or, as an alternative, a discount for customers.
♦

How does the agreement work?

It's very simple. You just have to email us at "info@mareogliastra.com" with subject "convenzione mareogliastra". One of our representatives will contact you, and will proceed to activate a valid discount code to be used online and in our ticket offices. The discount code is dedicated to clients of the structure of the agreement. The discount code is valid for the whole season, and can be created at any time of the season (very high season excluded).
♦

How does the activation of ticket sales work?

It's simple. After signing the agreement, ticket sales will be activated and you will be able to sell your customers tickets of the lines promoted by Nuovo Consorzio Marittimo Ogliastra. You can to choose whether to send your customers the tickets by e-mail or to deliver them in paper form.
Please note: Nuovo Consorzio Marittimo Ogliastra reserves the right to activate or not the sale of tickets on a case-by-case basis. The activation of this type of convention is only possible at the beginning of the season.
♦

What is needed?

To sell our tickets, all you need is an internet connection, a PC and a printer. A sales account will be activated with dedicated credentials.
♦

To activate the agreement do I have to go to the headquarters of the Consortium?

No you don't. One of our referents can go, under appointment, to your structure and proceed with the activation of the account, which alternatively can be activated through a telephone appointment. The time required for activation is about 15 minutes, plus time needed to train the stuff in charge of selling.
♦

Will assistance be offered to the affiliated facility?

Once the agreement is made, the Nuovo Consorzio Marittimo Ogliastra provides the structures with assistance seven days a week. Furthermore, it is available for supporting the person in charge of the sale during the first sales operations and whenever it is necessary (we are available every day and all day, from early morning to late night).
♦

Are there any other possibilities to activate an agreement with us?

Yes, the above discount code.
♦

Who should I contact?

It is sufficient to send an email to the info@mareogliastra.com with "structure agreement" as object. Our staff will provide you with further information and will activate the agreement.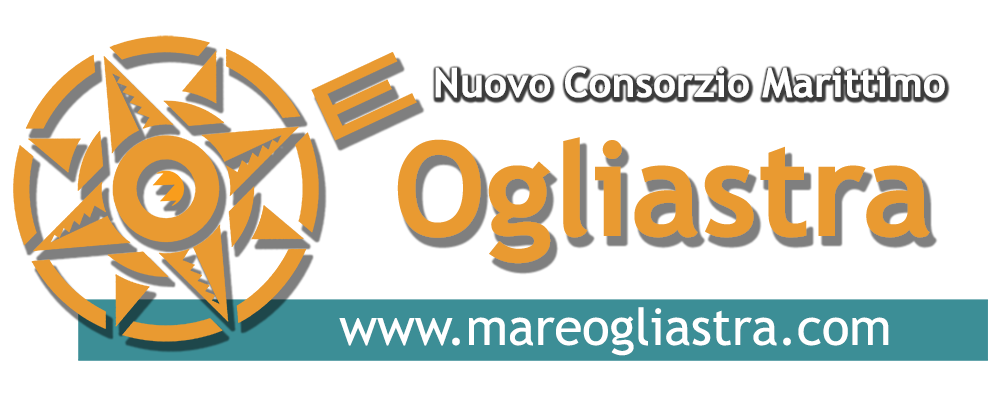 Book online
With the fleet of Nuovo Consorzio Marittimo Ogliastra we will take you with our motor ships to explore 40 km of the wild coast of Baunei, leaving from the port of Arbatax or from the touristic port of Santa Maria Navarrese.

Get your ticket online and save 5% off!


You don't need to print it and you can skip the line!
Il Nuovo Consorzio Marittimo Ogliastra
Public service transport
40 years' experience in the Gulf of Orosei. Every day, leaving from Arbatax and Santa Maria Navarrese
Travel with Nuovo Consorzio Marittimo Ogliastra
Why choose us to discover the incredible cost of Baunei
There are many ways to visit the coast of Baunei by sea. Here the reasons why choosing to travel with the Nuovo Consorzio Marittimo Ogliastra represents a guarantee for your day trip in the Gulf of Orosei.
♦ Comfort
Our motor ships, as well as safe, are comfortable. On board there are seats in the shade and in the sun, in semi-enclosed and outdoor areas. Also tables where you can consume a snack or your packed lunch. The boats are equipped with toilets. It's our habit to try to make you feel more comfortable while traveling around the Gulf.
♦ Serenity
It is our job to offer transport service to passengers. We comply with the standards required by current regulations, our motor ships are well equipped to carry passengers. Furthermore, we provide customer assistance from before purchasing the ticket until the end of the day spent with us (and even after). We are always on time with arrival and departure from the coves.
♦ Safety
We comply with the required safety standards and we only operates with approved motor ships for passenger transportation. Our crews are well trained and have experience in navigation. Our boats are large enough to guarantee more stability and safety than other types of boats, even in case of windy days.
♦ For everyone
Everyone can take a trip to the coves with us. We work with schools and kindergartens, with groups of seniors and high schools in occasion of sports initiatives and educational trips.
Our boats are suitable for families with small children, who are welcome on board along with their inseparable strollers. We are able to transport people with motor disability. There's the possibility, under request, to carry passengers in a wheelchair.
♦ Experience
We have been traveling along the coast of Baunei since the 1980s. We have behind a wide knowledge that allow us to get the best out of the Gulf every day and face every situation in the best way. We know the coast of Baunei and its history: we try to share with you as much as possible on our website and during navigation.
♦ Warranty
The Nuovo Consorzio Marittimo Ogliastra offers a stable service. Every summer, from May 1st to October 15th, our boats take you to the discovery of an incomparable Mediterranean stretch. For over 40 years!
Our Fleet
Our confortable and safe motor ships will carry you through the discovery of one of the most suggestive slice of heaven in the whole Mediterranean. Boats capacity from 120 to 300 seats.
Read all
How to buy on-line
It is possible to buy tickets from this site, either via computer or smartphone. Our system is a simple and safe way for you to purchase your ticket.
Book now
How does the trip work?
Leaving in the morning, return in the evening. During the day an alternation of visit at the beach and boating until the next one, as planned by the line you choose. You should get your ticket at least the day before!
Read all